Outreach
2000+ HOURS ⬩ 450+ STUDENTS IMPACTED ⬩ 100% PARTICIPATION
Annual outreach
Since 2010 GRT has designed and showcased a haunted house for Juana Briones Elementary School each Halloween season. This partnership helps establish a connection between younger and older students. Many current GRT students are Briones alums!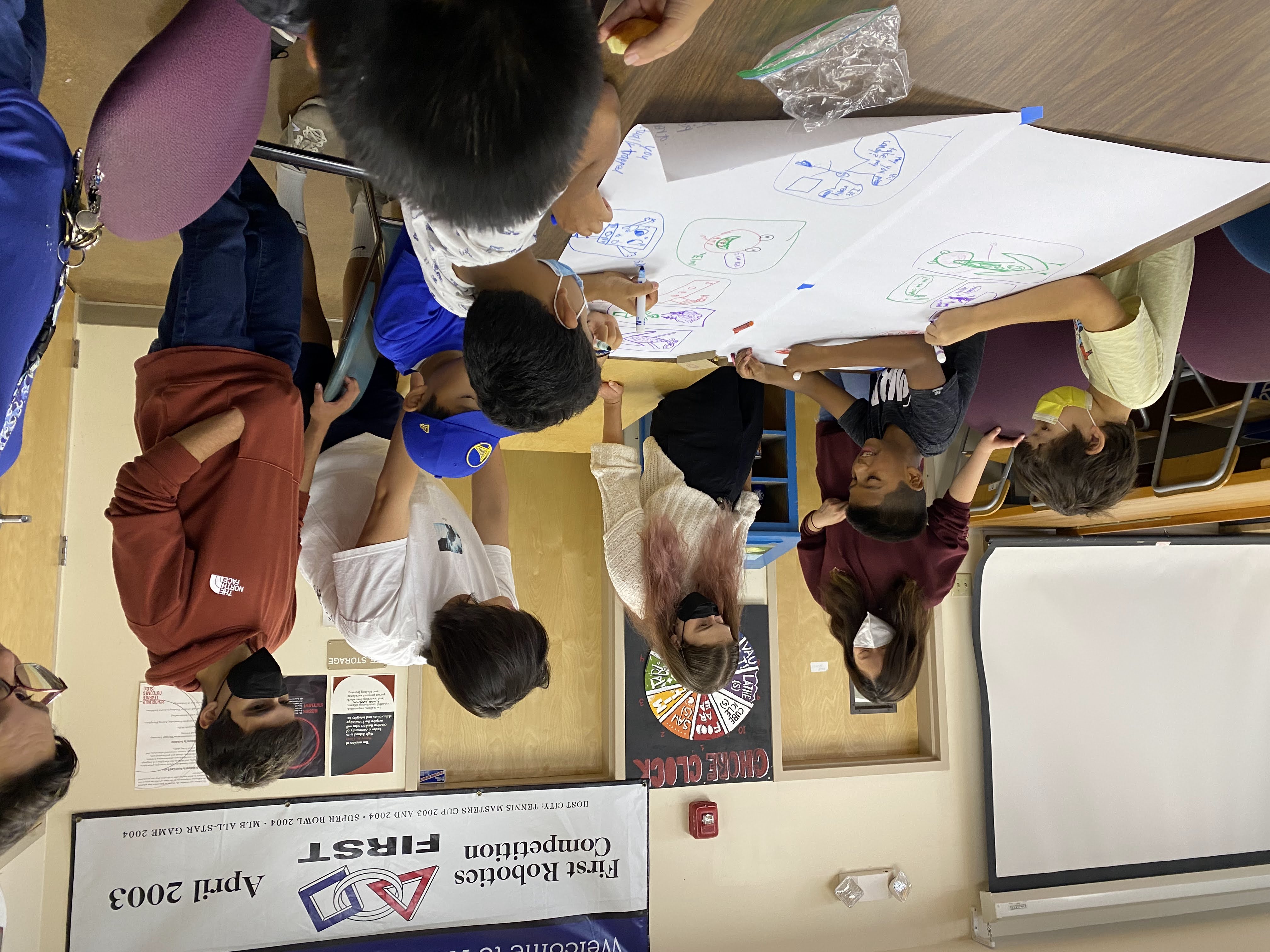 Briones students arrive at the Gunn robotics shop to sketch ideas.
Since 2017 GRT has organized and hosted a FIRST LEGO League tournament each November, attended by teams from all over the Bay Area. Every GRT member plays a role in putting on this event. Find local FLL events on the FIRST NorCal website.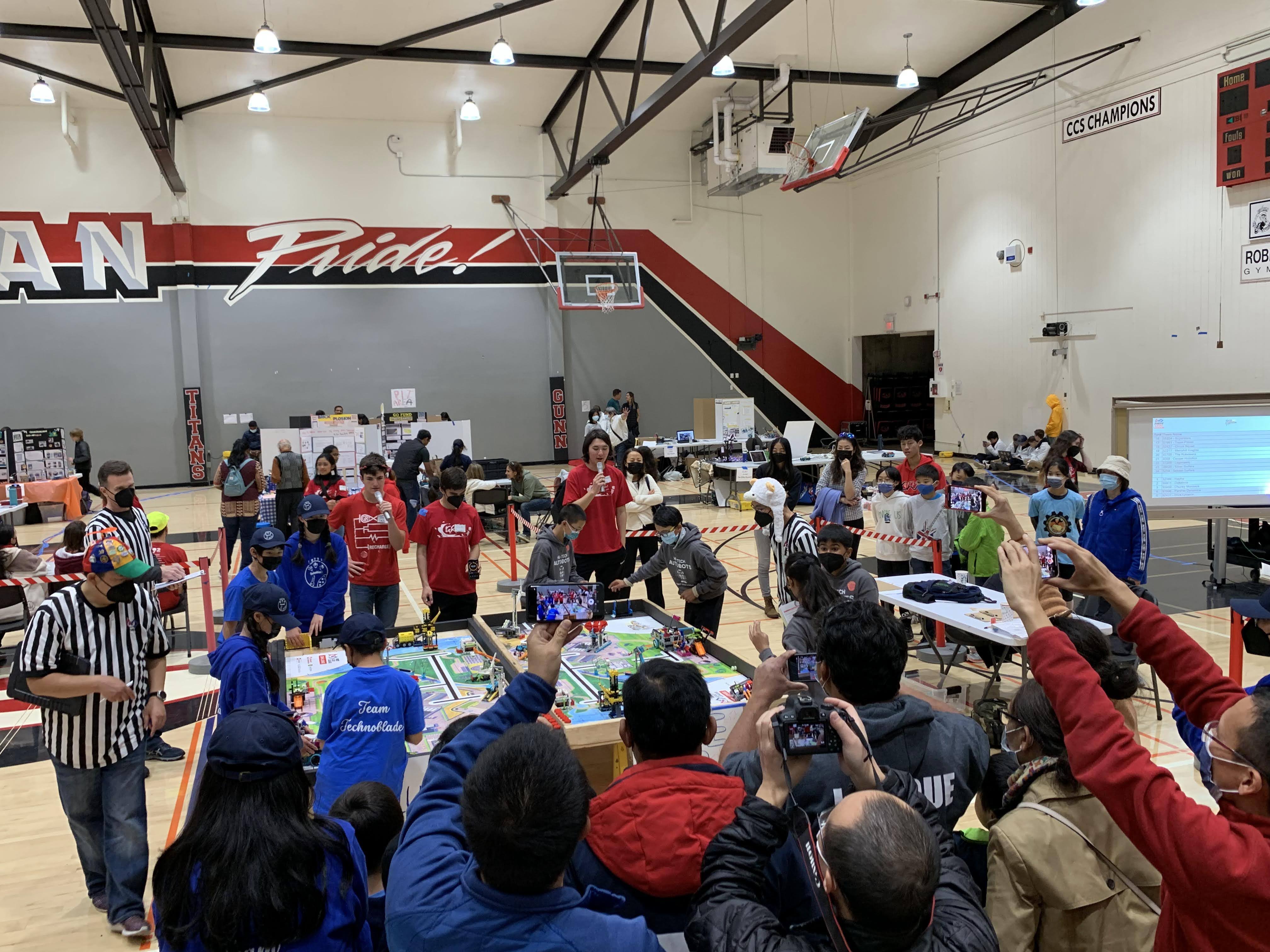 Teams competing at our 2022 tournament.
Since 2022, GRT has collaborated with the YMCA to organize and teach an FLL Explore after-school program for their elementary school students. Our members visit the YMCA classrooms to teach the design process through hands-on LEGO challenges.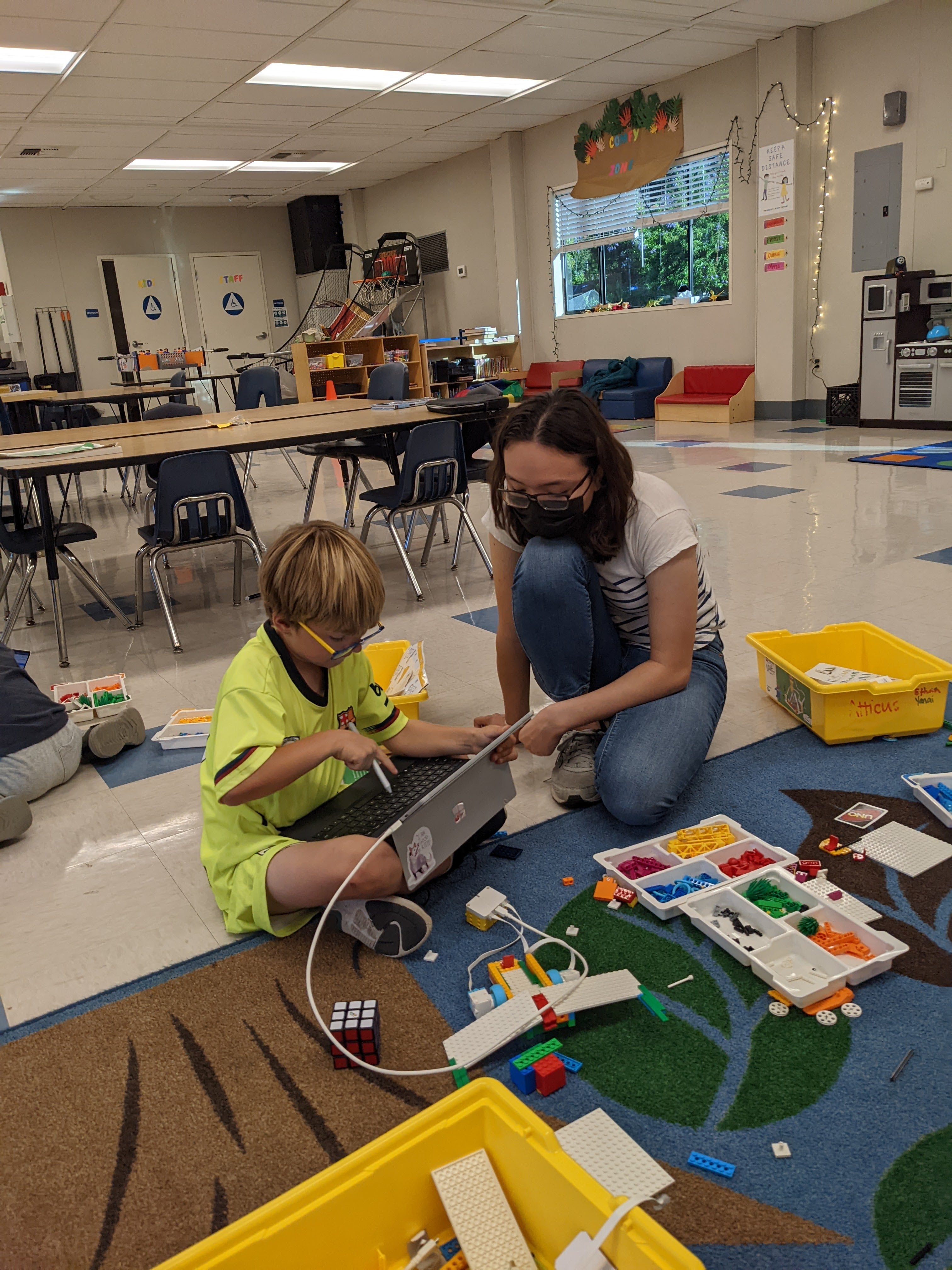 GRT member helping a student code his LEGO creation.
GRT showcases our robot at various locations around the Bay, including local middle and elementary Back-to-School nights!
Special projects
A local elementary school teacher contacted GRT about a student with cerebral palsy in search of a device that would help him play trumpet. Check out the Resourcestab for more information.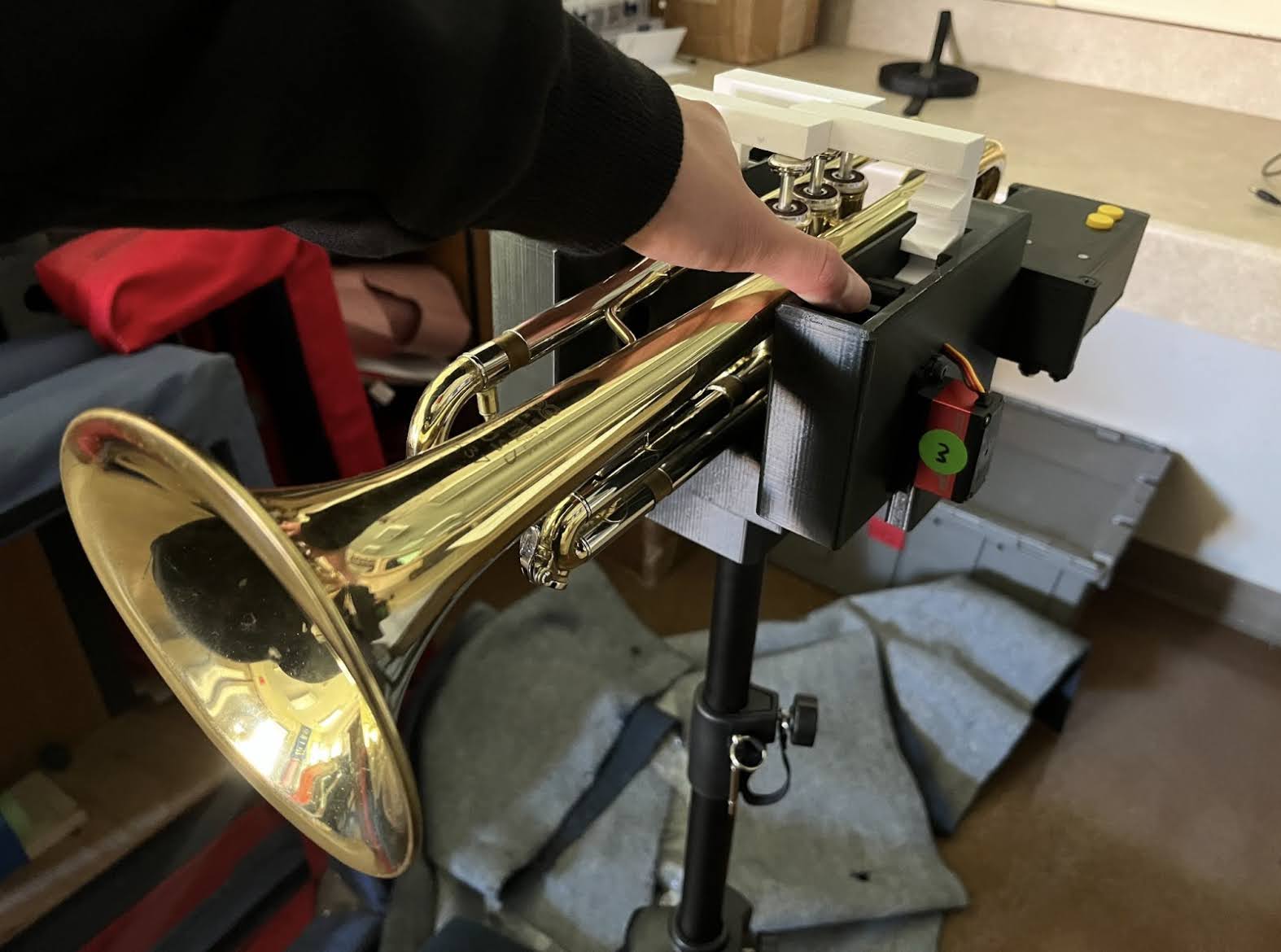 Another local school aide contacted GRT seeking a device that would enable a student with spinal muscular atrophy to play soccer with his brother. GRT students spent the next few months designing and building a custom wheelchair attachment. Check out the Resourcestab for more information.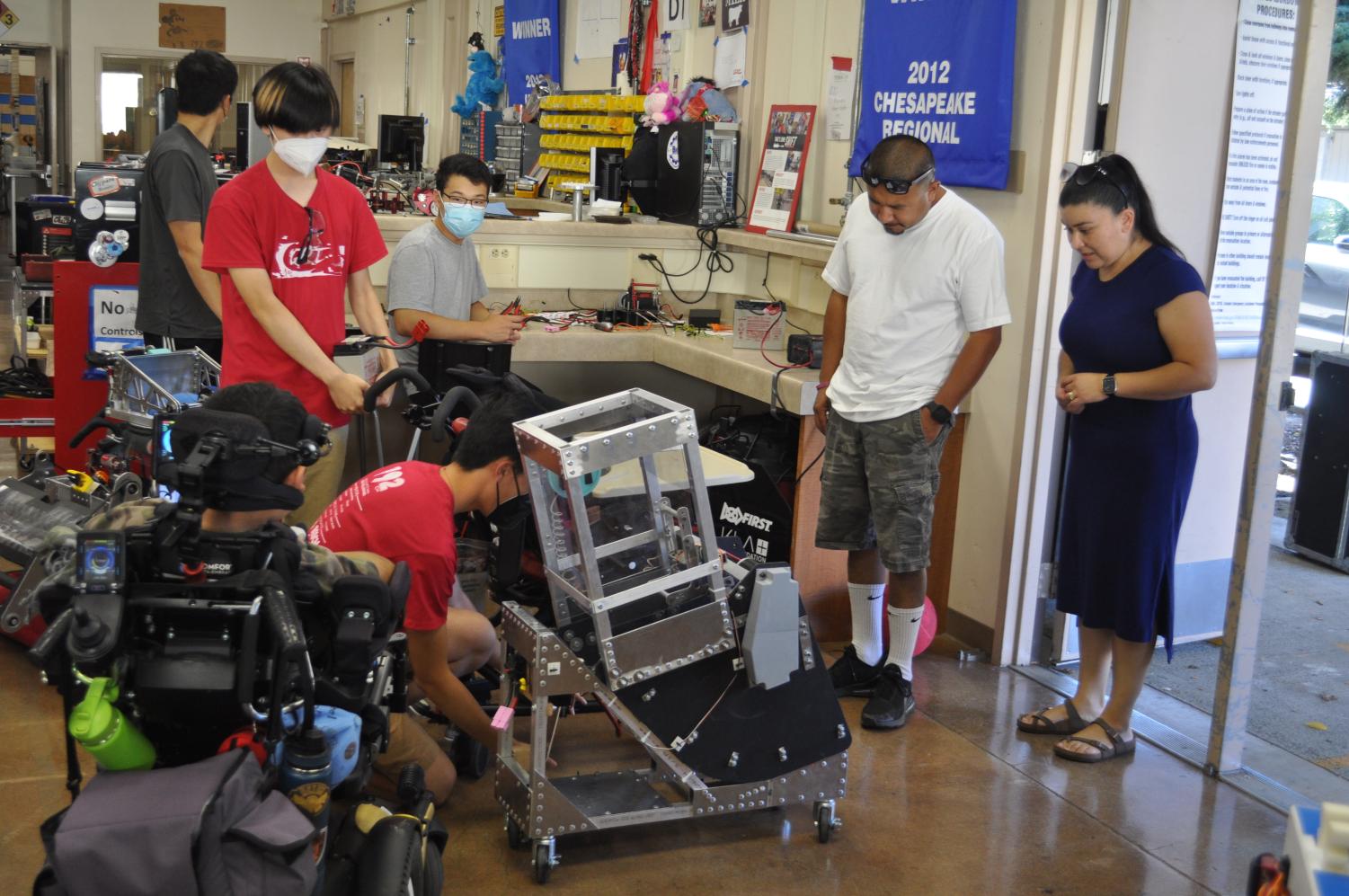 In the works: Hand-Raising, T-Shirt Launcher, and a new FLL program at Fletcher Middle School!