Resources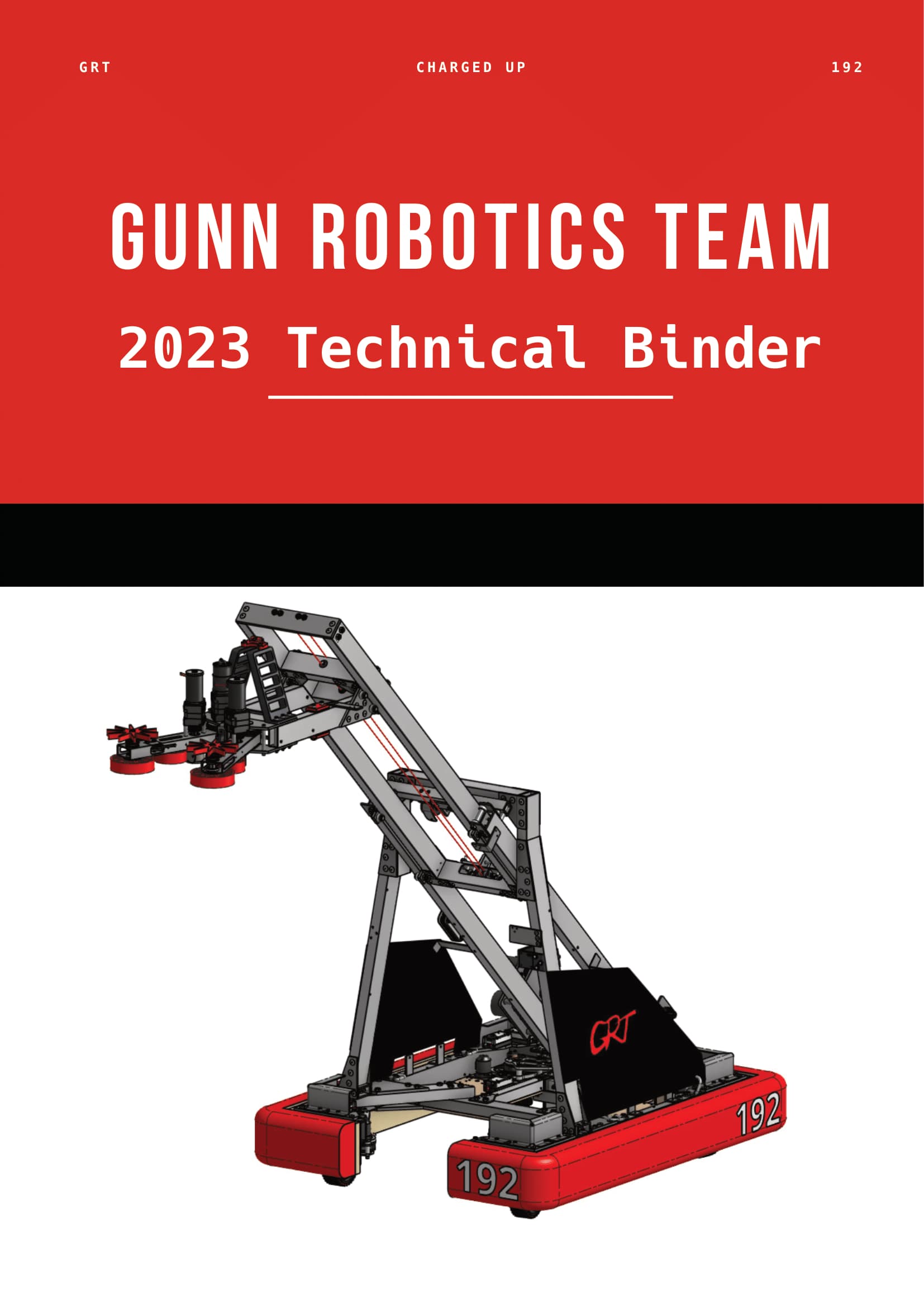 GRT Technical Binder 2023
The 2023 Technical Binder highlights our Charged Up season robot, Vermillion. Click to find comprehensive documentation of our design process including: strategy, timelines, custom swerve, prototyping, mechanism iterations, and software.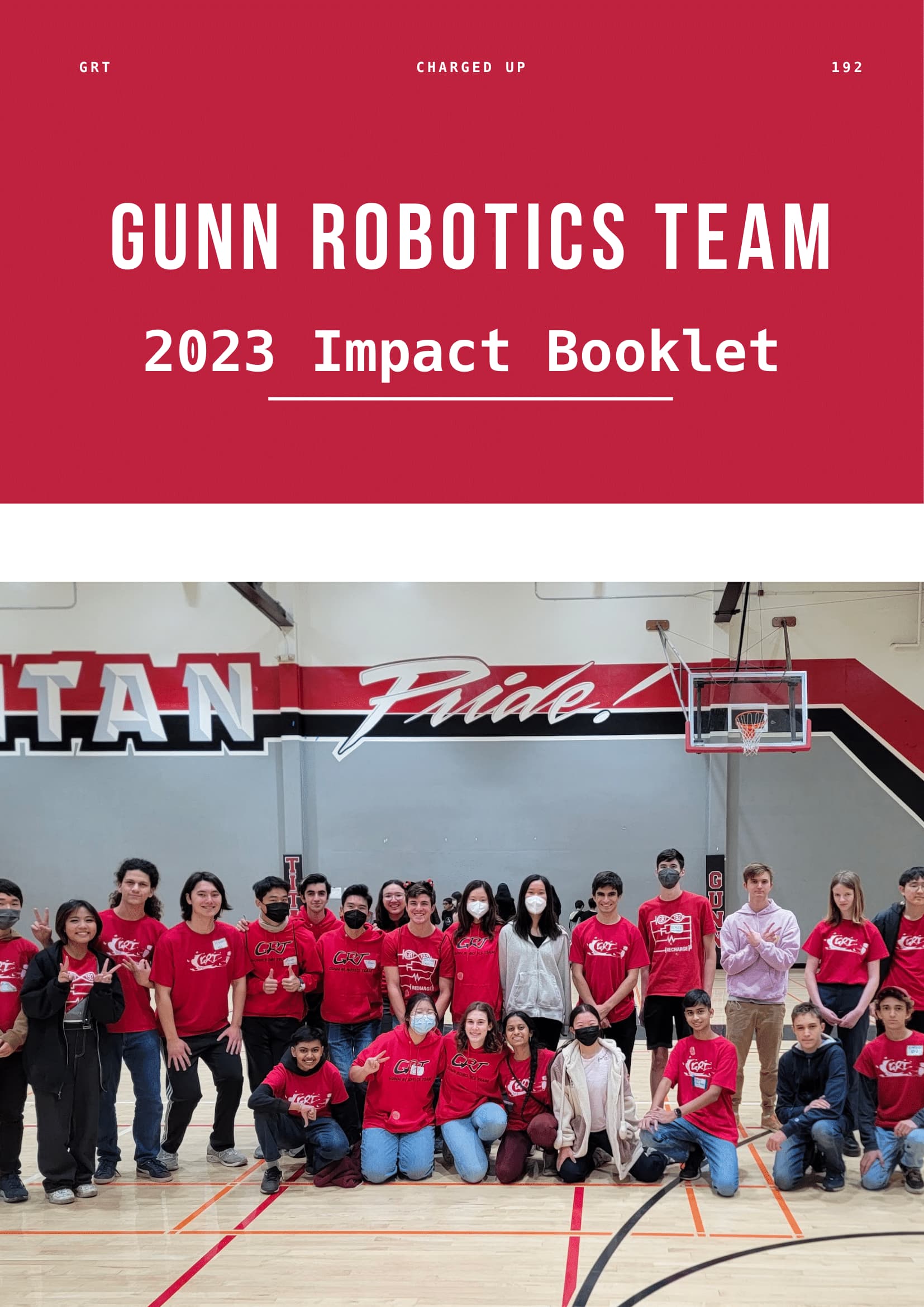 GRT Impact Booklet 2023
The 2023 Impact Booklet celebrates GRT's team growth and outreach during the 2022-2023 school year and includes our Impact Award submission for the Charged Up season. Click to learn about preseason events, our new FLL Explore Team, real-world projects, and a variety of annual GRT outreach traditions.